In December of 2018, I had the chance to help out on a small movie shoot of my friend Clemens and his friend Paul. They had planned to make a shortfilm for the upcomming youth filmfestvial, the Flimmern & Rauschen. Paul is already a professional actor but he also writes a lot of scripts like the one for Doin' it right.
The film is about two young flat mates who have a seemingly weired morning routine and way of interacting but for them it's the most normal thing in life. 
Clemens was the DP for the film and he wanted to shoot the main scene as one continous take which was a very exciting an interesting challenge for all of us.
I only took over the role as boom operator and helped with some input as well as some assitance in the editing and colorgrading phase.
First of all enjoy the film. If you are interested in more, there are some bts pictures following the movie.
Clemens using the Panasonig GH4 we rented for the shoot. To get the wideanlge look we used a speedbooster and then adapted Clemens' Tokina wideangle zoom lens. To get correct focus and composition we also used an atomos ninja balde, although only as a monitor because Clemens wanted the 4k footage for the edit.
Paul and Quentin during a dry run.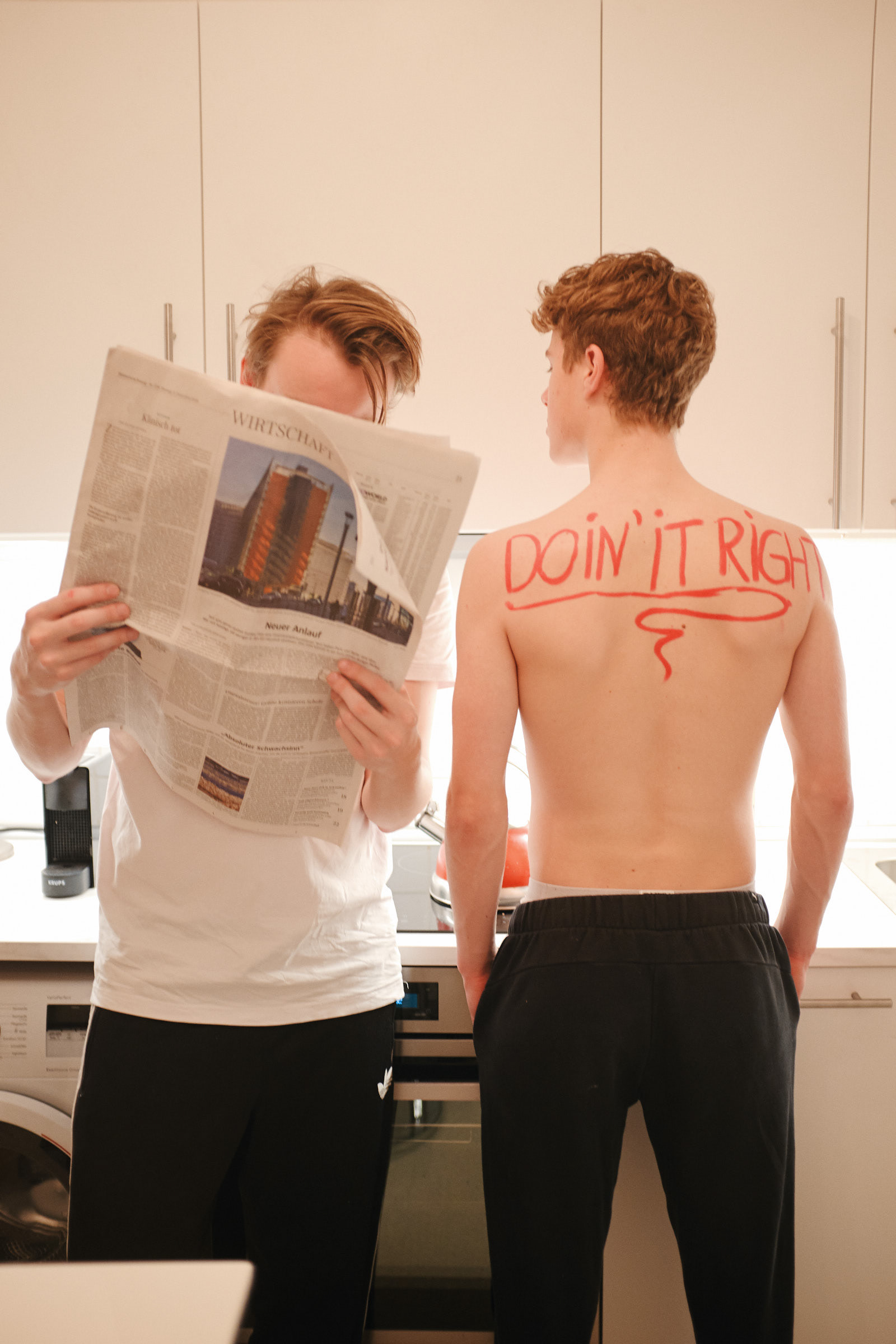 As we tried to shoot the main scene in one shot, we obviously needed multiple takes. In fact the main shot ist about 5 minutes long which ended up in over 20 takes not counting all the dry runs we did bevor the camers where rolling.
On set we had the spontanious idea for a poster, and we quickly took some pictures inbetween takes.